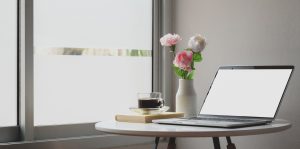 It's the start of January and there are a lot of posts going around about getting organised etc etc. I don't know about you but I do always start out with the best intentions but something always comes up!
Your social media shouldn't be causing you that much hassle or stress.
There is a lot to remember when it comes to social media, how to write, what to write, who to speak to and of course the perfect picture. But there are tools that can help you to schedule your posts and take away some of the stress that social media posting can cause.
Here are just a few free ones that you can use:
Hootsuite
For three accounts such as Facebook, Instagram, Twitter or LinkedIn they have a free plan. You can create 30 posts of content to schedule across these platforms per month for free. You are also able to schedule different times for each post.
Later
Again you can have upto three platforms Facebook, Instagram, Twitter and Pinterest on their free plan, with 30 posts per month. If you are a strong Instagram user, on Later you are able to drag and drop your posts to see how they appear on your grid. Which is very helpful if you are creating a specific image on your grid. And finally within the free plan, there is also a stock library for you to use. Perfect if you're struggling to find the perfect picture to go with your content.
Planoly
For Planoly's free version you can only have 2 platforms and they are Instagram and Pinterest. The same as the others, you can post up to 30 posts per month for free. Planoly does allow you to comment through them to your last 5 posts on Instagram and gives you basic analytical information on your account.
All of these plans all come with upgrade versions that allow you to do much more. Such as a greater number of posts, posting videos, great analytic information and other features.
For basic scheduling of posts, the free versions are a great way to start and get used to making and scheduling posts in advance.
I am personally using Planoly at the moment for my own scheduling and using Hootsuite for clients scheduling. I like the Planoly app for my own – I can use it on the go, but I do prefer the Hootsuite web version.
Are you scheduling your posts? Do you need help with this? Get in touch and we can have a chat about how I can help you.
Nina x